Polygraph Testing with Interpreters
Speaking a foreign language doesn't prevent you from taking a polygraph. Polygraph testing with interpreters are frequently being overlooked; therefore, if you need a polygraph test with an interpreter, please keep reading on.
Statistics show that there is an increase in the U.S. foreign-born population. In Macomb County (Michigan), the foreign-born population has increased from 2009 to 2014. The community with the largest foreign-born population is Sterling Heights.
Motor City Polygraph, LLC offers polygraph services in both foreign language and sign language. Many people don't realize that this type of service is available. Additionally, I hear people say "I didn't know you can do that". My answer is "yes". We are trained and have the resources available to handle these requests.
Foreign Language Interpreter
It's important to choose a foreign language interpreter that is certified. In addition, it's important that the interpreter can read and write in that language.
A good source to find an interpreter are the courts. They usually have lists of certified interpreters that they use.
Over the years, we worked with several interpreters and recommend Nona Interpretation & Translation Services.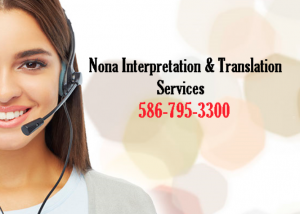 Nabil Nona is the owner and his company offers a variety of interpreter services.
Click here to contact Nabil.
Above all, Nabil is very professional and understands the polygraph process.
The process of polygraph testing doesn't change when working with an interpreter. However, the only difference is the exam takes a little longer to complete. Here are some things to consider:
Can the interpreter properly convey the meaning of words to the examinee, and vice versa,
Can the interpreter properly convey the meaning of words to the examiner.
The translation of some words can have a different meaning in certain languages. Therefore, working with a professional interpreter can eliminate this confusion.
Conclusion
In conclusion, the increase in the foreign-born population has increased the need for interpreter polygraphs. We are trained in this area and offer private polygraph testing with interpreters. Call our office to request an examination.