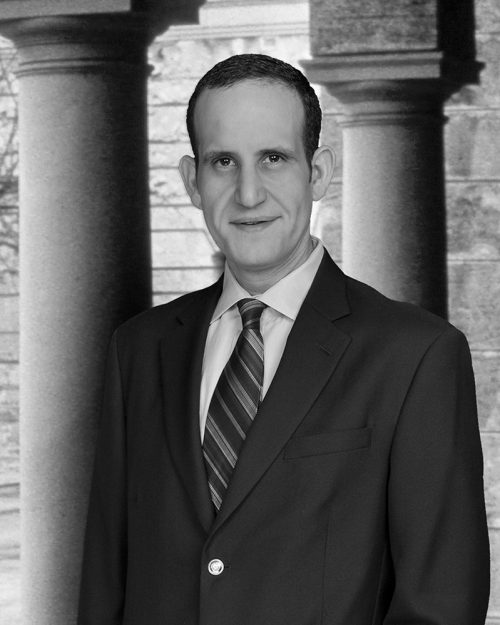 Anthony Stone
OWNER / POLYGRAPH EXAMINER
Business Hours
Mon – Fri:  5:00 – 8:00 PM
Sat – Sun:  8:00 AM – 4:00 PM
Anthony Stone is the sole member of Motor City Polygraph, LLC. Listed on this page is a brief summary of Anthony's background, qualifications and professional experience.
Anthony holds a Bachelor of Science degree in Criminal Justice and started his law enforcement career after the police academy. In 2001, he joined the Memphis Police Department (MI) and served as a patrolman until being hired by the Macomb County Sheriff's Office. In 2004, Anthony was promoted to the rank of Deputy Sheriff and later advanced his career by accepting positions in the Crime Scene Unit and Fire Investigation Unit. In 2016, he accepted a position in the Detective Bureau and graduated from the National Polygraph Academy. Anthony served as a Polygraph Examiner, Crisis Negotiator and a guest instructor at the Macomb Police Academy. In 2019, he decided to work as a Polygraph Examiner in the private sector and is the owner of Motor City Polygraph, LLC. Anthony maintains continuing education and a trusted source within the polygraph community.
Education
NATIONAL POLYGRAPH ACADEMY
Polygraph Examiners Course
Graduate of the National Polygraph Academy (Class #12). This 400 hour Basic Polygraph Examiner Training Course is accredited by the American Polygraph Association, and recognized by the American Association of Police Polygraphists. In addition to the course subject matter, performance evaluations were successfully completed on validated polygraph techniques.
LAKE SUPERIOR STATE UNIVERSITY
Bachelor of Science Degree / Criminal Justice
Graduate of Lake Superior State University with a Bachelor of Science degree in Criminal Justice; Acceptance to the National Criminal Justice Honor Society and a six-time Dean's List student; Enrolled in the police academy and successfully completed the MCOLES Mastery Examination.
Professional Experience
MOTOR CITY POLYGRAPH, LLC
Owner / Polygraph Examiner
Motor City Polygraph, LLC is a privately owned business engaged in the credibility assessment of individuals involved in civil/criminal matters in the State of Michigan. Services are provided to private attorneys, therapists/counselors, insurance companies and private citizens.
MACOMB COUNTY SHERIFF'S OFFICE
Detective / Polygraph Examiner
Law enforcement responsibilities; Conduct criminal specific / specific issue polygraph examinations in support of the Macomb County Sheriff's Office. Assignments include the Detective Bureau, Crisis Negotiation Team, Fire Investigation Unit, Crime Scene Unit, Mobile Field Force, Road Patrol and Corrections.
MEMPHIS POLICE DEPARTMENT (MICHIGAN)
Police Officer
General law enforcement patrol responsibilities to include traffic enforcement; responding to calls for service; interview victims, witnesses and suspects; enforce state law and city ordinances; apprehend criminal offenders; secure crime scenes, write formal police reports and testify in court. Citation Award and Ribbon received for outstanding/exemplary conduct during the performance of police officer duties.
Assignments
Polygraph Examiner
Crisis Negotiator
Fire / Arson Investigator
Evidence Technician
Mobile Field Force
Road Patrol
Corrections
Certifications & Memberships
Forensic Polygraph Examiner (Public)
Forensic Polygraph Examiner (Private)
Post-Conviction Sex Offender Testing
American Polygraph Associates
MI Assoc. of Polygraph Examiners
American Assoc. of Police Polygraphists
Meet for Coffee
Anthony is a true professional. His knowledge In the area of Polygraph is second to none. I highly recommend him.

Completely professional ,would recommend to any one to do business with this company.

He was really great. My boyfriend and I came for infidelity. My first test unfortunately came back inconclusive (personally I was very nervous and not the most focused) but the next morning we came back and he conducted another test with no extra charge. So he worked for free to accommodate us. Out of every examiner we spoke to in this area he was by far top. Super cool and funny as well. I highly recommend and would return. Testing was fair, through and he cared about me and my relationship.

Worked closely with Anthony for a long time. Great attention to detail. Top notch!

I had the pleasure of working with Anthony for a couple months, and in very a short time, it is easy to see that he is extremely knowledgeable and has such a passion for what he does. I highly recommend giving him a call for all your Polygraph needs!

I've known Tony for a long time. Good people and great business!