A Guide to Polygraph Testing in Sex Crimes
If you're wondering how Michigan law addresses polygraph testing in sex crimes, then please keep reading on.
In Michigan there are rights, duties and notice requirements for polygraph testing in certain sex crimes. It mentions specific Criminal Sexual Conduct (CSC) offenses, rights of the defendant and victims, and who shall get the results. This blog is a guide for quick referencing.
Motor City Polygraph, LLC offers polygraph testing to individuals accused of a sex offense. Visit our website to request a private polygraph examination.
What are the Rights of a Defendant?
A defendant accused of Criminal Sexual Conduct has the right to take a polygraph if he/she requests it and Michigan law mentions five specific offenses:
"A defendant who allegedly has committed a crime under sections 520b to 520e and 520g of Act No. 328 of the Public Acts of 1931, shall be given a polygraph examination or lie detector test if the defendant requests it."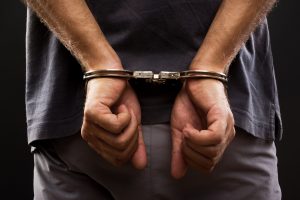 What are the Rights of the Victim?
Michigan law mentions that a law enforcement officer can't request or offer polygraph testing to a CSC victim. Also, they can't even inform the victim of the option to take a polygraph test, unless: (MJI – Sexual Assault Benchbook)
The victim inquires about such a test; or
The victim is told by a law enforcement officer that the defendant took a polygraph test and the results indicated that the defendant "may not have committed the crime."
Who Gets the Results?
There are disclosures laws regarding polygraph results. The victim of a CSC shall be informed if the test results show that the defendant "may not have committed the crime".
This notice is the responsibility of law enforcement, which includes a prosecuting attorney or anyone who enforces the laws in the State of Michigan.
In Conclusion
A person accused of CSC has the right to undergo polygraph testing in Michigan, and there are restrictions for victims. Further, the victim shall be notified if the results show that the person "may not have committed the crime".
Motor City Polygraph, LLC offers private polygraph testing. Call 586-305-9422 to schedule an appointment.